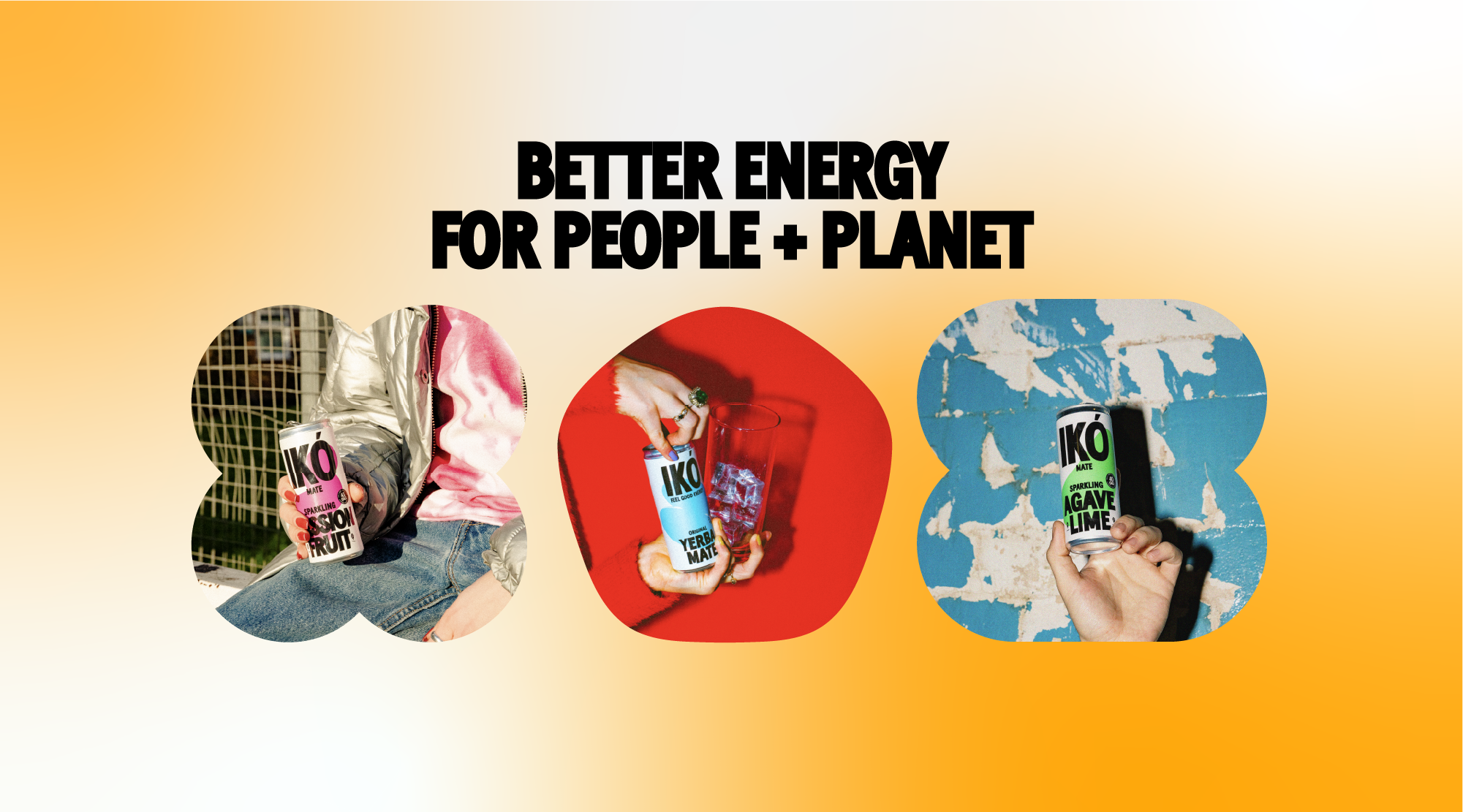 Hero text
The founder
I'm Ralph, Founder of IKÓ, a naturally buzzy plant-based drink with the kick of coffee and all the health benefits of tea. We made IKÓ to fuel a Movement: to create a regenerative loop between you and the planet, by getting you buzzing.

A few years ago, over a game of monopoly in Costa Rica, I was introduced to Yerba Mate, the plant that's held the key to us living regeneratively. Yerba mate (aka Maté) is a leafy, evergreen plant grown in subtropical South America. In Brazil, Argentina, Paraguay and Uruguay, they just can't get enough of it.

The Argentinian football team reportedly flew over 1000kgs of maté with them to the World Cup. *Spoiler… they won.

When I discovered how it's farmed, an idea formed… it's farmed in the forest, using a regenerative method known as agroforestry. The farm is the forest. If the farm grows, the forest grows too!

So I got back to blighty after my trip and this idea caught on… We love a buzz. Coffee. Energy. Ginger shots. And we can change the way we farm by changing the way we buzz. Every Maté drink gives a tree a job. And more maté means more trees.

All you need to do to help is join the movement. Be part of the regenerative loop and give a tree a job every time you need your buzz.

Join us. Get buzzing. Reforest. 

Welcome to the Movement.